Paul Robeson Cultural Center's 50th Anniversary Celebration
Wednesday, November 11, 2020 | 6 p.m. EST
Event will be held virtually on Zoom. Zoom link now available!
Anniversary Statement
In 2019, Rutgers University–New Brunswick marks the 50th anniversary of the Paul Robeson Cultural Center's official opening. The celebration of this commemorative anniversary seeks to celebrate the center's mission to honor the legacy of alumnus Paul Robeson and involve the Rutgers University–New Brunswick community in educational, cultural, and social programs and services that facilitates learning and engagement.
About the Event
This anniversary celebration event is a meaningful opportunity for the Rutgers University–New Brunswick campus community. We are using the milestone of turning 50 to reflect on the Center's outstanding commitment to its students, faculty, staff, and alumni. The event's goal is to raise awareness of the centers' commitment to celebrating and honoring Black diasporic experiences and identities at Rutgers University–New Brunswick. The keynote address by award-winning scholar and author Lori Patton Davis, Ph.D., hopes to inspire reflection and attract resources and commitment to help us carry our work as cultural centers forward into the next 50 years.
Keynote Speaker: Lori Patton Davis, Ph.D.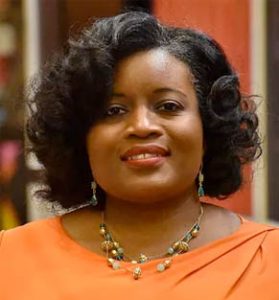 Lori Patton Davis, Ph.D. is one of the most highly respected, accomplished, and influential scholars in the field of higher education. Professor Patton Davis is best known for her important cross-cutting scholarship on African Americans in higher education, critical race theory, campus diversity initiatives on college campuses, girls and women of color in educational and social contexts, and college student development and graduate preparation.
She is author of over 50 peer- reviewed journal articles and other academic publications including The Journal of Higher Education, Teachers College Record, Journal of College Student Development, Urban Education, and International Journal of Qualitative Studies in Education. Her research has been cited in nearly 5,000 published studies and funded by grants from the Spencer Foundation, Lumina Foundation, American Psychological Foundation and an array of other entities.
Lori has received many national awards for her scholarly contributions. She is a frequently sought-after expert on a wide range of education topics. The Chronicle of Higher Education, Inside Higher Ed, Huffington Post, Diverse Issues in Higher Education, and dozens of other media outlets have quoted Lori and featured her research. She has also advised university presidents and other senior administrators, philanthropic foundation executives, culture center directors, and educators in urban K-12 schools. Learn more about our keynote.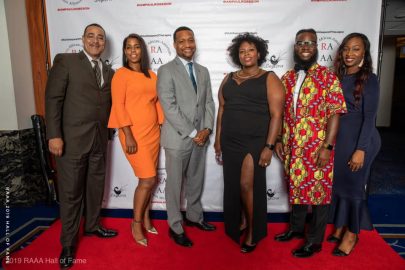 Paul Robeson Cultural Center recognized at the Rutgers African-American Alumni Alliance (RAAA) Hall of Fame Ceremony for the center's 50 year anniversary.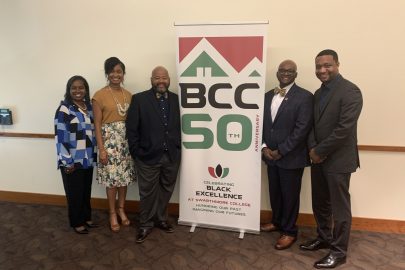 Director of the Paul Robeson Cultural Center, Dr. David E. Jones featured at Swarthmore College on a panel discussing Black Cultural Centers. This event highlighted the center's 50 year anniversary of its opening.
Give to the Paul Robeson Cultural Center
Give to the Paul Robeson Cultural Center to help continue its legacy and work with the Rutgers community!
Donate to the Paul Robeson Cultural Center